DUI Charges in Missouri
Jan. 15, 2022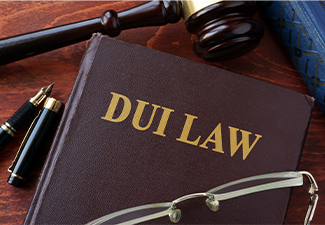 You were driving home when you saw those flashing lights in your rear-view mirror. Sober or not, you probably felt that sense of dread and fear as you pulled over and stopped your vehicle. In that moment, your life could take a turn for the worse.
If you have been arrested for driving under the influence (DUI), you need to know that Missouri law does not treat drunk-driving offenders lightly. This is not a speeding ticket you can plead guilty to, take a one-point hit on your driver's license, and move on. A DUI gives you a criminal record that will follow you for at least 10 years. You need to talk to a criminal defense attorney who truly cares about what happens to you.
Before Michael J Englert became a criminal defense attorney, he was a prosecutor and judge. He has seen people just like you from behind the bench and on both sides of the courtroom. If you have been arrested for DUI in Independence, Lee's Summit, or Blue Springs, Missouri, let his unique perspective help you. Call Michael J Englert, Attorney at Law for experienced legal guidance and advocacy.
How Does Missouri Charge DUIs?
Drivers can be charged with DUI if their blood alcohol content (BAC) is .08% or higher or if they are driving in an intoxicated condition as the result of drugs, alcohol, or both. The BAC limit for commercial drivers is .04%, and for drivers under the age of 21, it's .02%.
It's important to know that you do not have to be driving a vehicle to be charged with DUI in Missouri. The legal standard is "actual physical control" of the vehicle. The control can be demonstrated by possessing the keys or having any access to control the vehicle in any way.
What Tests Are Given, and Can I Refuse to Take Them?
A law enforcement officer may ask you to submit to field sobriety tests during the stop. These tests include the horizontal gaze test, walk-and-turn test, and the one-legged stand test. Field sobriety tests are unreliable and easily challenged in court; however, it is better that you refuse to take them at all.
An ordinary lack of balance or coordination, uneven road surfaces, as well as the dark and flashing lights can result in poor performance even if you are completely sober. Your polite refusal to take these tests cannot be held against you, although poor performance on them can.
Anyone who operates a motor vehicle in Missouri is subject to implied consent, meaning they consent to law enforcement's request to submit to breath, blood, and urine tests if they have probable cause to request them. Although you can refuse to take these, it will result in an automatic one-year suspension of your driver's license. That suspension is a separate action from the DUI charge and will stand even if the DUI charge does not.
What Penalties Might I Face?
A conviction for a first DUI can result in jail time of up to six months and a fine of up to $1,000. You can also lose your driver's license for a time, although you may qualify for limited driving privileges. A third offense may result in up to four years in jail and up to $10,000 in fines plus a longer license revocation.
As an alternative to jail, you may be ordered to do community service, complete a drug or alcohol treatment program, or participate in a victim's impact panel. Under certain conditions, you may be allowed to drive so long as you have an interlock ignition device (IID) installed on your vehicle. You pay all costs associated with device installation, calibration, and monitoring.
Do I Need an Attorney?
If you are charged with DUI, you need to hire a seasoned criminal defense attorney. Your attorney may be able to challenge the stop, the chemical test results, the testing procedure, and other issues. Your attorney may also be able to plead your DUI to a lesser charge or if convicted, convince the judge to impose the least penalties possible.
A DUI conviction can affect your employment, professional licensure and certifications, your ability to go to college or get a student loan, your ability to apply for a mortgage or be approved for housing rentals, and even your child custody agreement.
Hiring a DUI attorney will cost money, but it will be an investment in your future.
DUI Attorney in Independence, Missouri
If you have been arrested for DUI in Independence, Missouri, or any of the surrounding communities, why not put a former prosecutor and judge on your defense team? Attorney Englert believes in second chances and works hard to achieve them for his clients.
Don't put this off. Responding to DUI charges is time sensitive. Call Michael J Englert, Attorney at Law now.